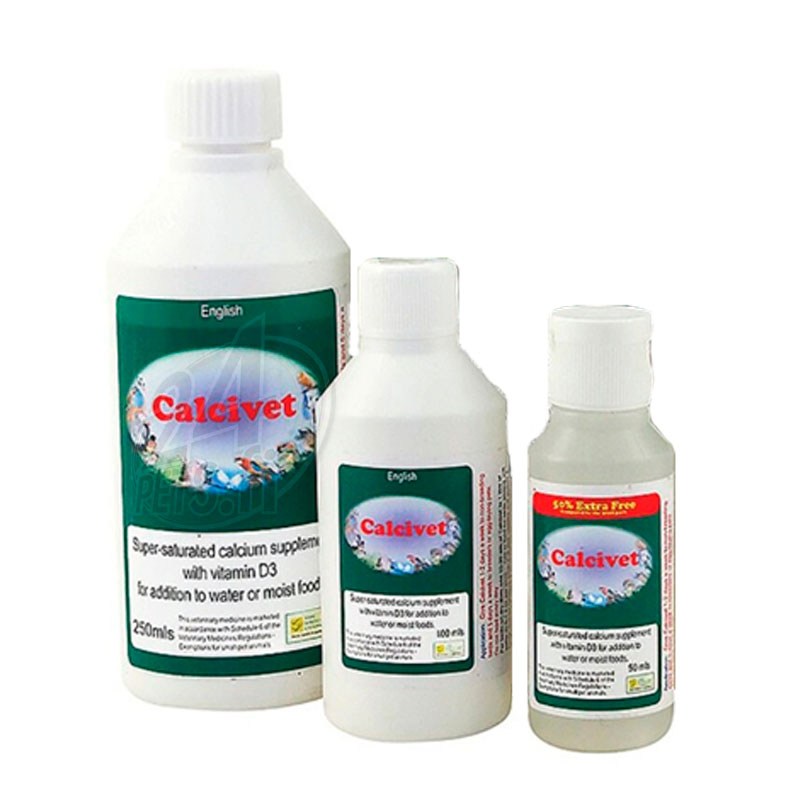 Bird Care Company Calcivet 250 ml
(Tax 14 %)
Sales price without tax
24,56 €
Liquid calcium supplement for birds with added vitamin D3.
Calcivet contains calcium borogluconate, in which the lime is in a liquid form that is well absorbed. Traditional lime (limestones) is also not sufficiently absorbed from the bird's gut. Birds in the reproductive stage in particular need a lot of lime. The deficiency has been found to cause thin-skinned eggs and egg-laying disorders.
Dosage with drinking water or with fresh food, for example. Vitamin D promotes the absorption of lime in the digestive tract of birds.
Ingredients: Calcium (33 g / kg), magnesium (2 g / kg) and vitamin D3 (25,000 IU / kg).
Dosage: 20 ml / l in water or 0.2 ml / 100 g live weight in moist food, 1-2 days a weekr birds with added vitamin D3.